Venue: St Andrew's Church, Kingham and Merris Court
Date: 10th October 2015
Photos by: Samuel Docker Photography
Rachel and Ben asked for soft, pretty wedding flowers with a relaxed feel. Opting for muted pastel tones, I combined roses, anemones, hydrangeas and dahlias with silvery green foliage and fragrant eucalyptus.
The church was decorated with pretty pew ends, large urns filled with blooms and a stunning floral arch, all of which were relocated to the barn for the couple's reception where I paired them with floral topiary trees and dramatic hanging flower balls.
No grid was found for: "Rachel.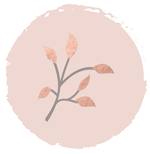 emily@daisylanefloraldesign.co.uk 07879778560
Clevedon Craft Centre,
Studio 4B,
Moor Lane,
Clevedon,
BS21 6TD
© 2019 - 2023 Daisy Lane Floral Design | All Rights Reserved