Terms and Conditions
These terms and conditions (the "Terms and Conditions") are the terms and conditions upon which Daisy Lane Floral Design ("we/us") makes available to you for any of our services. These Terms and Conditions govern your use of the Daisy Lane Floral Design's Site and the Daisy Lane Floral Design's service.
Terms & conditions
1. Daisy Lane Floral Design Products
1.1 All Daisy Lane Floral Design Products as shown on the website may be varied from time to time. 1.2 Daisy Lane Floral Design Products may be delivered by us in bud to ensure longer life.
1.3 In the event the product is delivered 5 hours before the event you should store them in a cool environment to maximise longevity. 1.3 All Daisy Lane Floral Design products are subject to availability. In the event of any supply difficulties, we reserve the right to substitute a product of equivalent value and quality without notice.
1.4 From time to time it will be necessary to conduct a site visit for your event in order to determine logistics and lay out. Please refer to 4.2 for travel cost of this visit. 1.4 In the event that we are unable to supply the Daisy Lane Floral Design product or any substitute product to you at all, we shall notify you as soon as is reasonably possible.
1.5 In the event Daisy Lane Floral Design provide hired equipment we will not be responsible for injury or damage to persons or property howsoever sustained arising from any Hired Goods.
1.6 The hirer should be solely responsibility for the Hired Goods and is expected to keep them in good order until they are returned to the
Hiree. The Hirer will pay for any non returns, damaged goods or breakages at full retail value.
2. Prices 2.1 Prices listed within the Daisy Lane Floral Design's quote are valid for a maximum of 14 days. Order confirmation outside this time frame may result in the quote being reissued to reflect any changes in cost. 2.2 Due to the complete uncertainty of the effects of Brexit, there is a chance that wholesale flower prices could rise. If this happens will we inform you and give you the option of scaling back the flower content to keep within the original proposed budget or pay the increase to fulfil the original flower requirements.
3. Orders/Payment 3.1 You will be provided with a quote within 10 working days of having your consultation. Upon confirmation of your order you will be expected to make a £300.00 non-refundable deposit payment within 5 working days to secure your date. If you were to cancel your wedding after paying your non-refundable deposit, depending on how much time has been spent discussing up until point of cancellation, I reserve the right to charge an additional administration fee at the rate of £25.00 per hour. The balance outstanding is due two weeks before your delivery date. 3.2 
3.2 Cancellation Once a wedding/event has been confirmed Daisy Lane Floral Design will order flowers, reserve staff and sundries and may refuse to supply other events that wish to book out services. Therefore, charges are payable for any cancellation of a confirmed event. Cancellations must be made in writing. The date of receipt of this notice will determine the cancellation charge applicable 9 months or more before the wedding or event date deposit retained. 6-8 months or before the wedding or event date deposit retained and admin fee charge. 3-5 months before the wedding or event date deposit retained and 50% payable most recent anticipated account for cancelled wedding or event compensate for costs incurred and loss of profits. 3 months or less before the wedding or event date deposit retained and full amount payable. 
4. Delivery 4.1 Incorrect personal details may lead to problems or delays in delivery, so before placing your order, please ensure that you have included the full address details, including accurate postcode and your daytime contact telephone number or e-mail address so that we can notify you in the event that any delivery problems are encountered.
4.2. A fee will be charged deliveries within the UK at the rate of 50p per mile.
4.3 In the event that there is hire of equipment there will be an
additional travel cost for collection of the items which will fall in line with 4.2.
5. Daisy Lane Floral Designs Customer Services 5.1 In the event that you are not satisfied with the Daisy Lane Floral Designs' Service any complaints should be addressed in the first instance by email: emily@daisylanefloraldesign.co.uk you should expect to receive an acknowledgment of your complaint within 2 working days and a responses within 10 working days. 5.2 Because of the perishable nature of Daisy Lane Floral Design's products and in order to assist us in resolving any complaints quickly and to our mutual satisfaction, we advise you to make any complaint within 1 working day of the date of delivery or intended delivery of your purchase.
6. Disclaimer 6.1 Whilst we agree to use our reasonable endeavours to ensure that the Daisy Lane Floral Designs' site and/or Service is fully operational and error-free we cannot guarantee this and, therefore, accept no responsibility for any defects and/or interruption of the Daisy Lane Floral Designs' Site and/or the Daisy Lane Floral Designs' Service and shall be released from our obligations under these Terms and Conditions in the event of any cause beyond our reasonable control which renders the provision of the Daisy Lane Floral Designs' Site and/ or the Daisy Lane Floral Designs' Service impossible or impractical.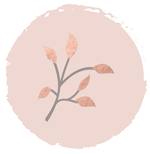 emily@daisylanefloraldesign.co.uk 07879778560
Clevedon Craft Centre,
Studio 4B,
Moor Lane,
Clevedon,
BS21 6TD
© 2019 - 2022 Daisy Lane Floral Design | All Rights Reserved