Venue: Christchurch, Clifton and Old Down Manor
Date: Saturday 15th September 2018
Photos by: Emily Rose Photography
Anwen and Jack chose soft, dusky shades of grey, lilac and blush. For their church ceremony, they opted for two large urns and handtied posies to decorate the chairs lining the aisle. At Old Down Manor, I covered the beautiful staircase with a foliage garland and placed glass cylinder vases filled with candles at the base. The two large urns from the church were then placed either side of the doorway while floral riser arrangements decorated the tables.
Daisy-Lane-Floral-Jack-&-Anwen's-Clifton-&-Old-Down-Estate-Wedding-2
Daisy-Lane-Floral-Jack-&-Anwen's-Clifton-&-Old-Down-Estate-Wedding-6
Daisy-Lane-Floral-Jack-&-Anwen's-Clifton-&-Old-Down-Estate-Wedding-3
Daisy-Lane-Floral-Jack-&-Anwen's-Clifton-&-Old-Down-Estate-Wedding-7
Daisy-Lane-Floral-Jack-&-Anwen's-Clifton-&-Old-Down-Estate-Wedding-5
Daisy-Lane-Floral-Jack-&-Anwen's-Clifton-&-Old-Down-Estate-Wedding-4
Daisy-Lane-Floral-Jack-&-Anwen's-Clifton-&-Old-Down-Estate-Wedding-1
Daisy-Lane-Floral-Jack-&-Anwen's-Clifton-&-Old-Down-Estate-Wedding-8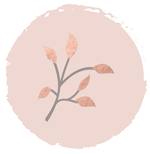 emily@daisylanefloraldesign.co.uk 07879778560
Clevedon Craft Centre,
Studio 4B,
Moor Lane,
Clevedon,
BS21 6TD
© 2019 - 2022 Daisy Lane Floral Design | All Rights Reserved