Venue: Eastington Park
Date: 15th November 2019
Photos by: Jodie Hurd Photography
The beautiful colour palette Ange and Chris chose for their November wedding incorporated nude, mocha and cappuccino tones. I was able to use a stunning combination of Quicksand, Cappuccino, Avalanche, Mentha and Ohara roses along with delphiniums, hydrangeas, larkspur and more.
The grand staircase at Eastington Park looked incredible decorated with flowers and foliage. It was the perfect backdrop to showcase the amazing cake designed by Bake My Cake. In the ceremony room, small glass bottles decorated the table while handtied posies were attached with trailing ribbon to the chairs lining the aisle. For the guest tables, the couple chose a mix of footed bowls and tall riser arrangements. I also added dinner candles and mercury glass votives.
daisy-lane-floral-design-gallery-ange-chris-8
daisy-lane-floral-design-gallery-ange-chris-4
daisy-lane-floral-design-gallery-ange-chris-6
daisy-lane-floral-design-gallery-ange-chris-7
daisy-lane-floral-design-gallery-ange-chris-1
daisy-lane-floral-design-gallery-ange-chris-3
daisy-lane-floral-design-gallery-ange-chris-2
daisy-lane-floral-design-gallery-ange-chris-5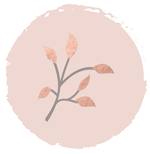 emily@daisylanefloraldesign.co.uk 07879778560
Clevedon Craft Centre,
Studio 4B,
Moor Lane,
Clevedon,
BS21 6TD
© 2019 - 2022 Daisy Lane Floral Design | All Rights Reserved