Whether your wedding is big or small, large floral installations are always a good idea! I love creating showstopping designs to serve as a focal point during your ceremony or reception. By relocating some or all of the arrangement, many large installations can work double duty too, making them a cost-effective way to transform your venue. Here are some ideas to inspire your own wedding décor…
Wedding Staircase Garland
There's something incredibly magical about descending a staircase covered in flowers and foliage. Talk about making an entrance! Decorating a staircase at your wedding venue creates such an impact and provides a great backdrop for photos. You can either opt for a full floral garland cascading into a meadow arrangement with lots of cylinder vases or use foliage on its own.
Meadow Arrangements
Vertical meadow arrangements are great for lining the aisle at your ceremony. They're easily moved afterwards and can be placed on the floor in front of a long top table to create a continuous floral meadow at your wedding breakfast.
Floral Arches and Gateways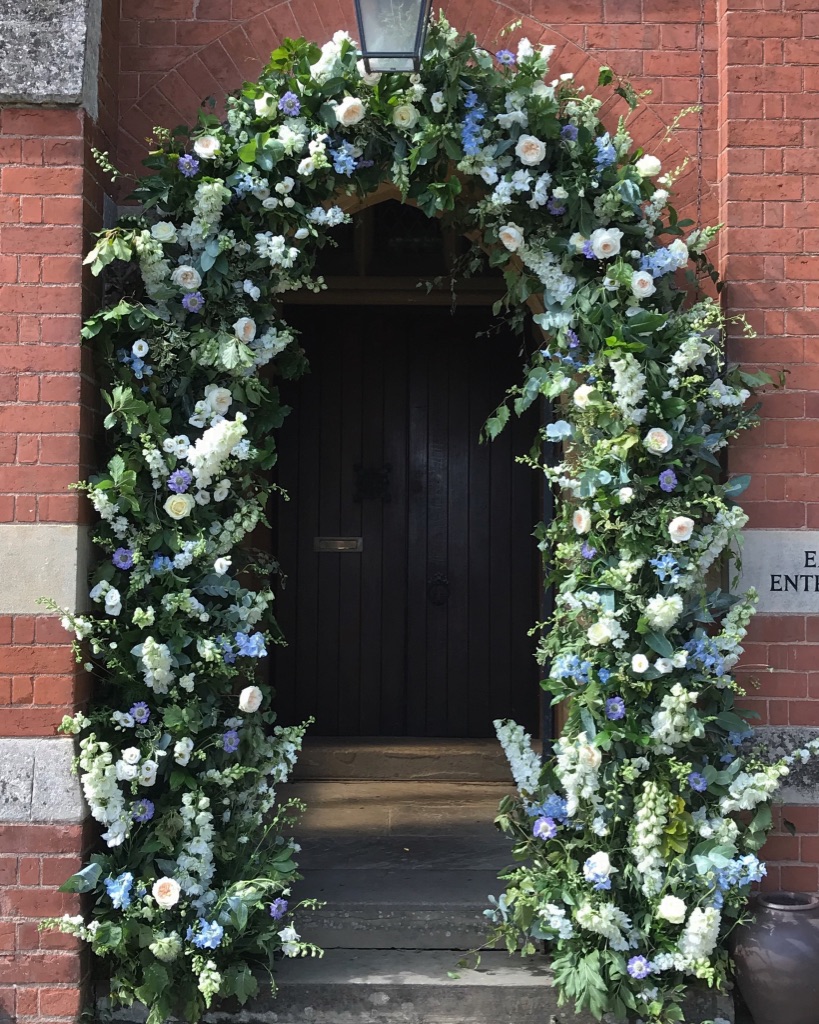 There are numerous ways to style a floral arch or gateway at your wedding. It can decorate an entrance or provide the perfect backdrop for your ceremony. At your reception, it can be placed behind a top table or used to frame your wedding cake.
Large Urn Arrangements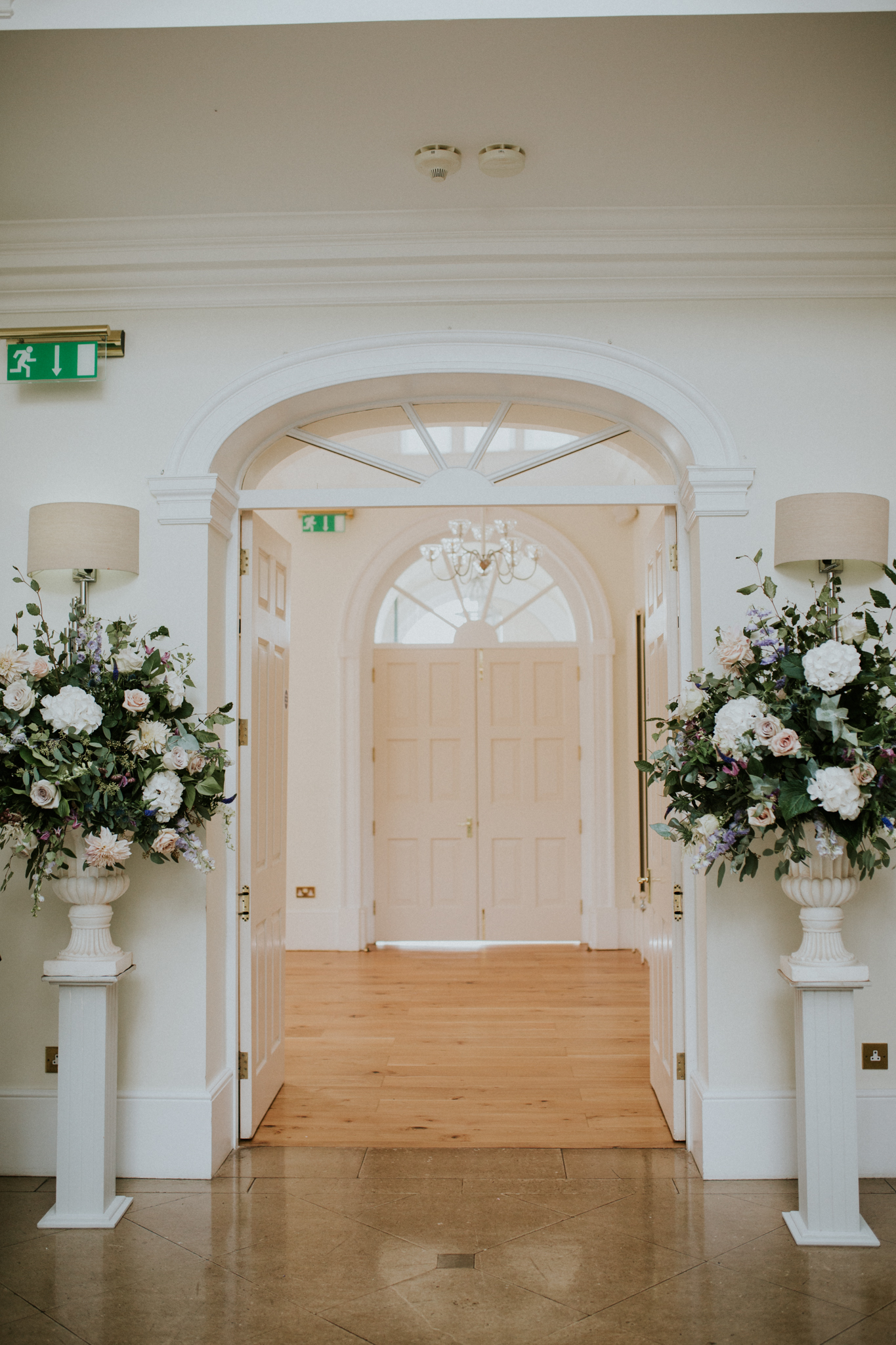 Large urn arrangements are a simple, effective way to create a showstopping look. They can be easily moved inside or outside depending on where your ceremony is taking place.
Tall Glass Vases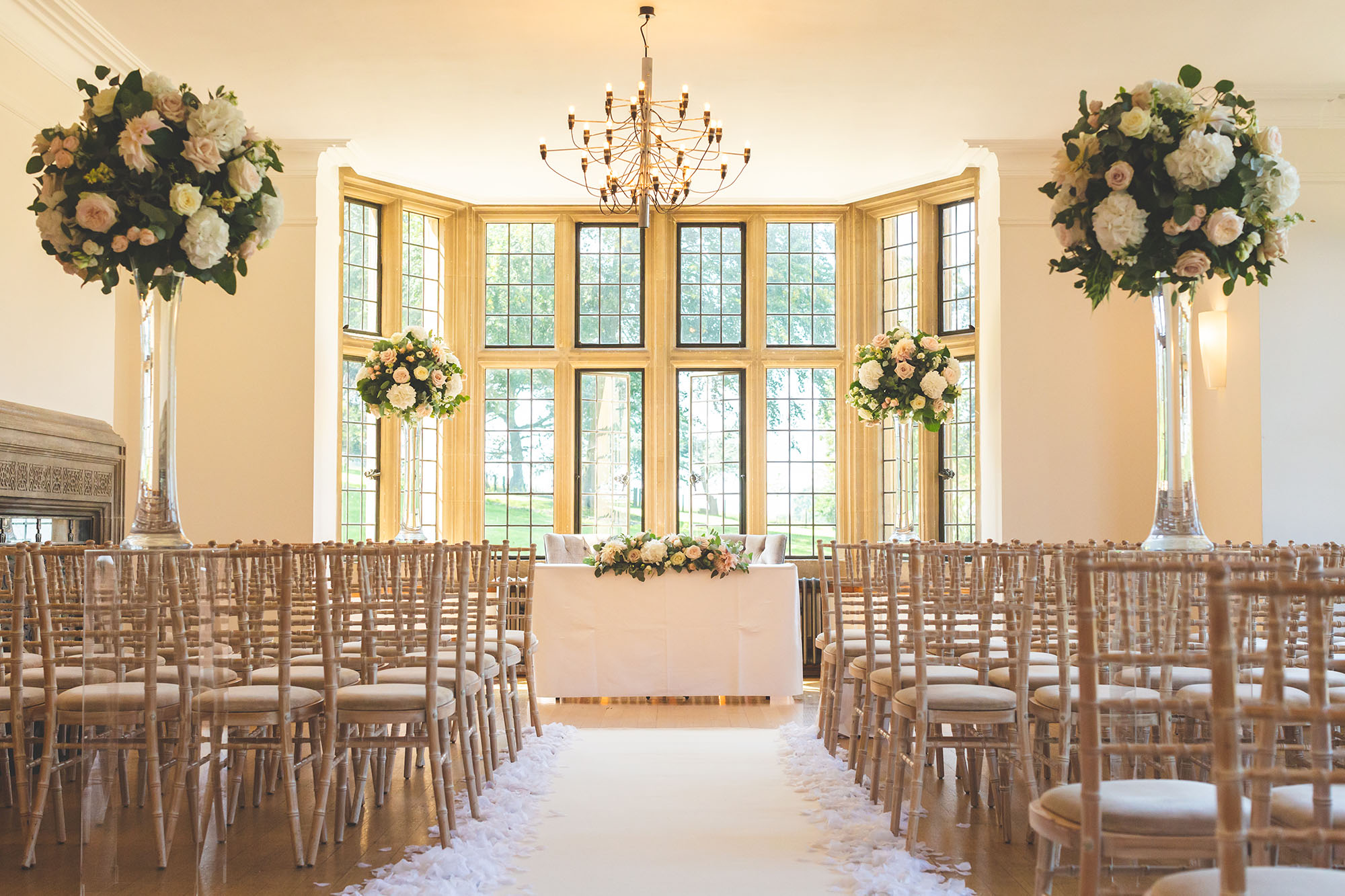 Although less sculptural than freestanding designs, tall glass vase arrangements are equally stunning. To create even more impact, they can be placed on plinths to line the aisle at your ceremony. After wowing your guests in one location, they can then be used as table centrepieces at your reception.
I'd love to chat about large-scale floral installations for your wedding, so do get in touch if you have any questions. You'll find more inspiration for your wedding flowers here.
Emily x
Photography Credits:
Image 1 – How Photography
Image 2 – Jodie Hurd Photography 
Image 3 – Ryan Goold Photography 
Image 4 – My own 
Image 5 – Charlotte Wise Photography 
Image 6 – Emily Rose Photography