Venue: Leigh Court
Date: 19th August 2017
Photos by: Kevin Belson Photography
Suzanne wanted an elegant, pretty look for their flowers, but they also needed to suit the beautiful, grand interior of the couple's chosen wedding venue. Opting for soft pastel colours, I filled the bouquets with Memory Lane and Sweet Avalanche roses, fragrant sweet peas and stocks.
To decorate the venue, I placed two large urns filled with flowers on either side of the aisle. Using hydrangeas, roses, delphinium, stocks and astilbe, I also created large arrangements in tall glass vases for the reception room.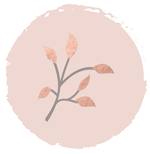 emily@daisylanefloraldesign.co.uk 07879778560
Clevedon Craft Centre,
Studio 4B,
Moor Lane,
Clevedon,
BS21 6TD