Venue: Barley Wood
Date: 23rd September 2017
Photos by: Noel Deasington
Shauna wanted her wedding flowers to feel soft, feminine and whimsical, so I used lots of foliage alongside a variety of fragrant blooms including Quicksand, Amnesia and O'Hara roses, dahlias, lavender and stocks.
For the couple's wedding breakfast, the tables were decorated with simple jam jars filled with flowers. At the entrance to Barley Wood, I created an eye-catching display of blooms inside an old vintage suitcase.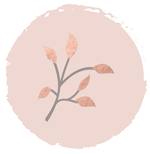 emily@daisylanefloraldesign.co.uk 07879778560
Clevedon Craft Centre,
Studio 4B,
Moor Lane,
Clevedon,
BS21 6TD