Venues: Coombe Lodge
Date: Monday 26th August 2019
Photos by: Jodie Hurd Photography
Kate and Matt requested a really elegant look for their wedding flowers, so I suggested a combination of Avalanche, Quicksand and O'Hara roses with Café Au Lait dahlias, hydrangeas, stocks and eucalyptus. 
Clear plinths with tall glass vase arrangements decorated the top of the aisle and either side of the ceremony table. These were later moved to the guest tables at their reception, working perfectly with the high ceilings at Coombe Lodge. A floral runner was also relocated from the ceremony table to the couple's top table. Small cut glass vases filled with blooms were arranged along the fireplace.
daisy-lane-floral-design-gallery-kate-matt-4
daisy-lane-floral-design-gallery-kate-matt-1
daisy-lane-floral-design-gallery-kate-matt-5
daisy-lane-floral-design-gallery-kate-matt-6
daisy-lane-floral-design-gallery-kate-matt-2
daisy-lane-floral-design-gallery-kate-matt
daisy-lane-floral-design-gallery-kate-matt-3
daisy-lane-floral-design-gallery-kate-matt-7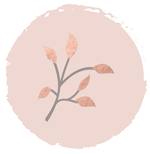 emily@daisylanefloraldesign.co.uk 07879778560
Clevedon Craft Centre,
Studio 4B,
Moor Lane,
Clevedon,
BS21 6TD
© 2019 - 2023 Daisy Lane Floral Design | All Rights Reserved