Venue: Clevedon Hall
Date: 13th August 2017
Photos by: Jodie Hurd Photography
To complement their picturesque wedding venue, Holly and Alex wanted their flowers to look incredibly elegant, so I created stylish pastel coloured bouquets using roses, sweet peas and soft blue nigella.
The ceremony room was decorated with a pair of large stone urns filled with roses, delphiniums, hydrangeas and fragrant stocks. For their wedding breakfast, the couple decided to hire my candelabras. Featuring the same combination of flowers, they worked perfectly in the space.
No grid was found for: "Holly.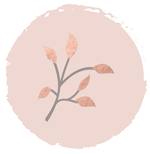 emily@daisylanefloraldesign.co.uk 07879778560
Clevedon Craft Centre,
Studio 4B,
Moor Lane,
Clevedon,
BS21 6TD
© 2019 - 2022 Daisy Lane Floral Design | All Rights Reserved