Venue: Berwick Lodge
Date: 12th August 2017
Photos by: Jodie Hurd Photography

Gemma and Ross chose pretty seasonal flowers. For the couple's ceremony, I decorated four large pillars with a beautiful floral garland while Gemma and her bridesmaids carried bouquets filled with a range of fragrant flowers including roses, freesias, sweet peas and flowering oregano.
No grid was found for: "Gemma.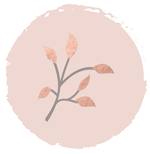 emily@daisylanefloraldesign.co.uk 07879778560
Clevedon Craft Centre,
Studio 4B,
Moor Lane,
Clevedon,
BS21 6TD
© 2019 - 2023 Daisy Lane Floral Design | All Rights Reserved