Date: Tuesday 21st January 2020
Flowers used: Delphinium, O'hara, Sweet Avalanche Juliet and Keira roses, Lilac, Spray roses, veronica, soft ruscus and eucalyptus.
Desired style:
This spring shoot took place at Clevedon Hall inside their beautiful Orangery. We showcased a ceremony set up with floral meadows lining the aisle and a floral gateway displayed at the end. The cross back chairs were supplied by Prestige. After the ceremony set up we arranged a long banquet table with the floral meadows running along the centre of the table. The floral gateway then framed the stunning cake by Bake my Cake.
daisy-lane-floral-design-gallery-clevedon-hall-styled-shoot-1
daisy-lane-floral-design-gallery-clevedon-hall-styled-shoot-7
daisy-lane-floral-design-gallery-clevedon-hall-styled-shoot-3
daisy-lane-floral-design-gallery-clevedon-hall-styled-shoot-2
daisy-lane-floral-design-gallery-clevedon-hall-styled-shoot-4
daisy-lane-floral-design-gallery-clevedon-hall-styled-shoot-8
daisy-lane-floral-design-gallery-clevedon-hall-styled-shoot-6
daisy-lane-floral-design-gallery-clevedon-hall-styled-shoot-5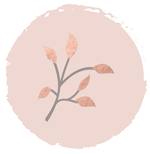 emily@daisylanefloraldesign.co.uk 07879778560
Clevedon Craft Centre,
Studio 4B,
Moor Lane,
Clevedon,
BS21 6TD
© 2019 - 2023 Daisy Lane Floral Design | All Rights Reserved