Venue: Quantock Lakes
Date: 24th August 2017
Photos by: Jodie Hurd Photography
Claire wanted soft peach, pink and grey for her bridal bouquet. I used a range of different roses including Sweet Avalanche, Pom Pom and Earl Grey. I also incorporated peach hypericum berries to add a little texture and lots of eucalyptus to create a relaxed, unstructured look.
For the couple's ceremony table, I arranged their flowers inside a wooden log to reflect the venue's rustic feel. At the reception, Claire provided an array of mismatched glass bottles and jars which I filled with roses, astilbe, scented stocks and eucalyptus.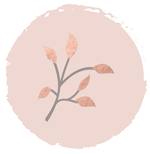 emily@daisylanefloraldesign.co.uk 07879778560
Clevedon Craft Centre,
Studio 4B,
Moor Lane,
Clevedon,
BS21 6TD