Venue: The Matara Centre
Date: 8th June 2019
Photos by: How Photography
Alex and Chris wanted their wedding flowers to feature lots of bright, summery colours and jewel tones. Combining Kate and Juliet roses, peonies, clematis, delphiniums, stocks and more, I was able to create suitably vibrant designs.
For the couple's ceremony, I suggested a floral meadow to decorate the courtyard and provide a beautiful backdrop. Small votives filled with blooms were placed along the wall and later moved to the guest tables where they decorated the base of large riser arrangements. The beautiful wedding cake designed by Bake My Cake sat upon a clear plinth on a bed of cascading foliage.
daisy-lane-floral-design-alex-chris-wedding-flowers-1
daisy-lane-floral-design-alex-chris-wedding-flowers-2
daisy-lane-floral-design-alex-chris-wedding-flowers-4
daisy-lane-floral-design-alex-chris-wedding-flowers-3
daisy-lane-floral-design-alex-chris-wedding-flowers-7
daisy-lane-floral-design-alex-chris-wedding-flowers-6
daisy-lane-floral-design-alex-chris-wedding-flowers-5
daisy-lane-floral-design-alex-chris-wedding-flowers-8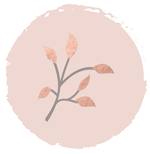 emily@daisylanefloraldesign.co.uk 07879778560
Clevedon Craft Centre,
Studio 4B,
Moor Lane,
Clevedon,
BS21 6TD
© 2019 - 2023 Daisy Lane Floral Design | All Rights Reserved